Undergraduate Advisor:
Lauri La Pointe
Lauri@berkeley.edu | E-mail is a good way to reach Lauri.
Drop-in office hours: Monday - Thursday 9-12 & 1:30-4
---
The Legal Studies Department is located in the same building as the Center for the Study of Law and Society and the Jurisprudence and Social Policy Program:
2240 Piedmont Ave., Berkeley, CA 94720
We're across the street from the Stadium, diagonally across the street from I-house and directly next to Berkeley Law. We're just north of the corner of Bancroft and Piedmont.
WARNING: Apple maps will take you to the Chem building, so don't use Apple maps. Google maps should get you close enough.
Call if you get lost 510.643.5823 | Front Desk: 510.642.4038

This is a picture of our building: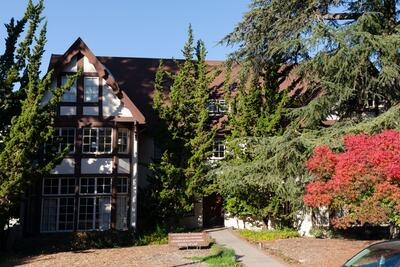 Image credit: Alan Krakauer