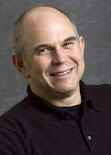 I am deeply saddened to report that our colleague and friend, David Lieberman, died in a hiking accident in Lassen, California, this past weekend. David joined the Berkeley Law faculty in 1984, where he was the James W. and Isabel Coffroth Professor of Jurisprudence. He was a wonderful colleague and teacher, an eminent historian in the Berkeley tradition, and one of the wisest voices in the JSP Program, the Law School, and the wider campus. David suffered a serious bicycle accident several years ago, from which he managed to recover in a show of indomitable good spirits that was an example to all of us. He took emeritus status on July 1, 2022. We will miss him terribly.
- Chris Tomlins


Berkeley Law held a memorial service for David, celebrating his life, on Monday, October 10th, at 4:00 pm Pacific time, in the Warren Room. A program can be found here. Watch the service at this link here.
Those who knew David are warmly welcomed to contribute to a memorial website here.